[tabs direction="top" tab1="Games" tab2="Apps" tab3="Web"] [tab1]
Champions of Demah – (PC, Linux, Mac)
Details:
Status: Hiatus/On Hold
Websites: Steam, Moddb, indiedb, GamersGate, Kickstarter, Facebook
Years of Production: 2013-2014
Role: Senior Producer, Studio Manager, Project Manager
Duties: Project Management, Finance, Management of Studio and Team, Administration of Studio and Business, Web, Server and Social Media Management, Digital Graphics, Promotion and Marketing.
Description of my Role:
My role in the studio was vast and encompassed a huge number of responsibilities. Me and an original founder had the idea for the game during a concept session after completing a iOS title and were decided on what to do next.
We came up with the idea for Champions of Demah and began work connecting and recruiting of which I was tasked with. I put together a larger team, employed 7 more staff and created sub teams and planned the project.
During production I held weekly production meetings, ran social media and promotion campaigns and designed the Kickstarter campaign. I produced 3d and 2d graphics along with my team and worked with engine development and studio management.
During this time I was also involved in financing the project, which provided difficult and ultimately resulted in the project being halted. During my time as a producer and studio manager I was involved in the implementation of Perforce, JIRA and other middleware and tools to assist in development.
Images: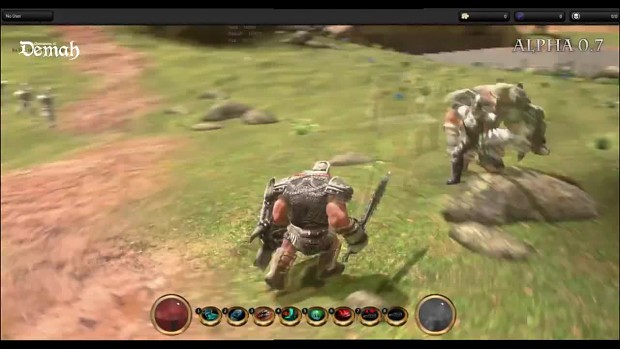 Videos:
Below is the Kickstarter video we produced for the project, of which myself and one other were the designers and directors of. Following that, there are a number of videos of the project which you may like to see.
View more videos here:
https://www.youtube.com/channel/UCIvUjpqPeM2xQmz4loDv-BQ
[/tab1] [tab2] Tab 2 content… [/tab2] [tab3] Tab 3 content… [/tab3] [/tabs]